Automatic renewal
With vintrica, your vignette is automatically renewed - year after year!
You will never forget another renewal and you will avoid expensive toll penalties.
Don't want to renew it? You can cancel in good time - without any risk to you!
You automatically have a valid vignette every year.
Now new in Switzerland: The e-vignette! Switzerland has recently started offering the option of paying the toll in the form of an e-vignette. This advanced system replaces the traditional physical vignette sticker which vehicle owners previously had to attach to the windshield of their vehicle.
Register your vehicle for the e-vignette easily and securely on this website! No more stopping at a gas station to buy a vignette: register your license plate online in just a few minutes and pay the toll online. Simple, modern and hassle-free.
You can initiate registration for an e-vignette for your vehicle via our website. The process is designed to be both effective and user-friendly.
The digital registration of your vehicle with an e-vignette ensures that you have completed all the necessary formalities. If necessary, the validity of the e-vignette can be activated and valid immediately.
Try it out: Use the most modern form of vignette payment on the Internet!
Total prices incl. VAT and service fee for the provision of the online portal. You will find a list in the last order step.
Select e-vignette
Enter vehicle category and registration number.
Pay securely online
Pay tolls simply and securely online.
Set off with no worries
Receive the e-vignette immediately by email or text message.
No more sticking! No more queuing!
With the e-vignette, you no longer need to pull off the motorway to buy an adhesive vignette. Cameras on the roads record your number plate and compare it with the database.
Pay securely online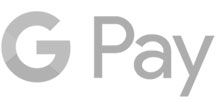 Digital annual vignette
Carefree throughout the year with the digital annual vignettes.
Buy now